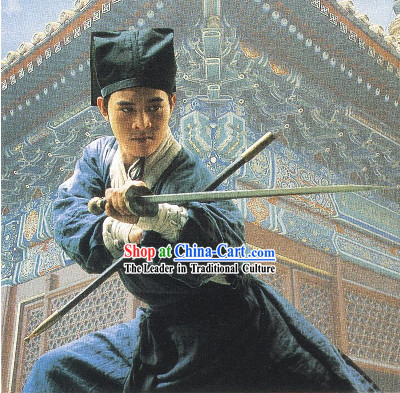 Delivery: As the leader in traditional costumes, we offer free 1-7 days worldwide shipping via UPS, DHL, EMS or FedEx

Handicraft: Handmade by the top traditional tailors

Fabric: Top traditional fabrics

Size: All listed sizes are in stock, and you may simply choose your size. Or you may select Free Custom and leave us a note containing your measurements of height, weight, bust, waist and hip on the order form.

Color: If you like the same color most, you do not need to select the color section. If you wish to change the main color, you may select another color. Or you may select Free Custom and leave us a note containing your color requirements on the order form.

Uses: It is suitable for big show, choir, dancing, performance, halloween, graduation, prom, party, ball, parade, banquet, homecoming, birthday and festival celebration.

Free Top Custom Service: It takes 1-2 weeks for our top tailors team to specially make it for you. If you need to receive it urgently for an event, you may leave us a message about the receipt date on the order form. Then we will specially arrange it for you without additional fees!

The Smiling, Proud Wanderer is a wuxia novel by Jin Yong. It was first serialised in Hong Kong in the newspaper Ming Pao from 20 April 1967 to 12 October 1969.[1] The Chinese title of the novel, Xiao Ao Jiang Hu, literally means to live a carefree life in a mundane world of strife. Alternate English translations of the title include State of Divinity and Laughing in the Wind.